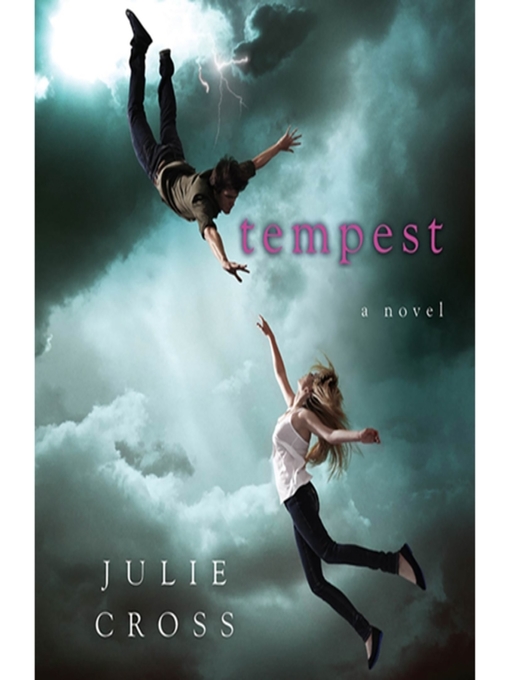 Tempest a novel
Format:

OverDrive MP3 Audiobook

2012

2012

OverDrive Listen

Availability:

Unavailable

0 of 1 copy
Summary
In Julie Cross' Tempest, the year is 2009. Nineteen-year-old Jackson Meyer is a normal guy... he's in college, has a girlfriend... and he can travel back through time. But it's not like the movies - nothing changes in the present after his jumps, there's no space-time continuum issues or broken flux capacitors - it's just harmless fun. That is... until the day strangers burst in on Jackson and his girlfriend, Holly, and during a struggle with Jackson, Holly is fatally shot...

Published Reviews
Booklist Review:
"Equal parts sf time-travel saga, secret-agent action thriller, and romance, this series starter takes time getting its bearings, even as dramatic scenes place its hero, Jackson, in inexplicable danger. For fans of puzzle-within-puzzle plots, this won't be a deterrent. Son of a New York City CEO, Jackson knows he is able to step back in time and has been testing his abilities with his science-nerd friend, Adam. But Jackson's girlfriend, Holly, is in the dark until two sinister men corner the couple and begin shooting. Shocked, Jackson is thrown far into his own past. Certain that the Holly he knows in 2009 is dead, he sets out to know an earlier version of her, while also learning that his own father may not be who he says he is. The CIA is involved, as is a doctor who engineered a terrible experiment. Significant ambiguities remain throughout the final act as Jackson makes some tough choices, though for some readers this may actually keep them panting for the sequel.--Cruze, Karen Copyright 2010 Booklist"
From Booklist, Copyright (c) American Library Association. Used with permission.
Publisher's Weekly Review:
"Debut author Cross launches a trilogy with an exciting and complex page-turner about difficult choices. Nineteen-year-old Jackson Meyer can travel in time, but he's no Doctor Who-he can only make short jumps backward, and he can't change anything. It's all harmless experimentation until his girlfriend, Holly, is shot when two gunmen attempt to kidnap him. Panicked, Jackson jumps back two years and gets stuck there. The consequences of unprepared time travel and Jackson pretending to be his 17-year-old self are amusing, but as he explores his life and pursues Holly (now his girlfriend-to-be), the already gripping story escalates. Jackson discovers his father's secret life with a shadowy government agency called Tempest, and father and son become tangled with violent rival time travelers determined to alter the course of history. As Jackson explores his powers, he has no idea which side to trust or who is trying to kill him, and failure to make the right decisions threaten worldwide repercussions. It's a story packed with moments both tender and electric-Cross's zippy writing and fresh plot are an exhilarating combination. Ages 14-up. Agent: FinePrint Literary Management. (Jan.) (c) Copyright PWxyz, LLC. All rights reserved."
(c) Copyright PWxyz, LLC. All rights reserved
Additional Information