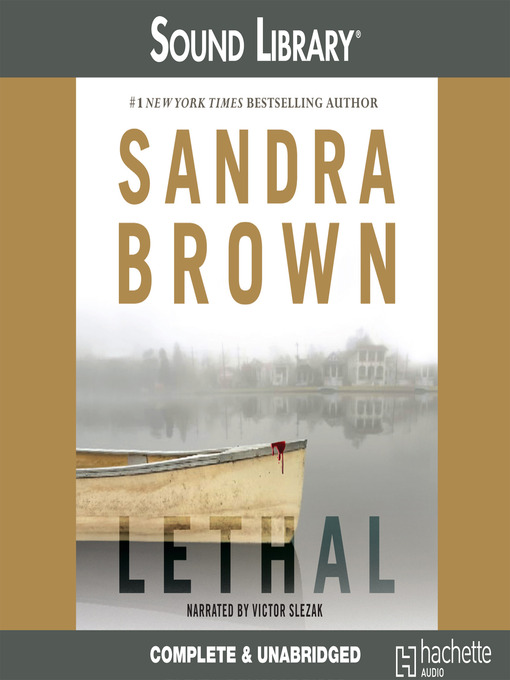 Lethal
Format:

OverDrive MP3 Audiobook

2011

2011

OverDrive Listen

Availability:

Unavailable

0 of 2 copies
1 person on waitlist
Summary
When Honor Gillette's four-year-old daughter, Emily, informs her that a sick man is lying in their front yard, Honor rushes from her house to help him. But the "sick" man turns out to be Lee Coburn, accused of murdering seven men in cold blood the night before. Dangerous, desperate, and armed, he promises Honor that she and her daughter won't be hurt as long as she does everything he asks. She has no choice but to accept him at his word. But everything changes when Honor witnesses a shocking act of brutality -- and makes the terrifying discovery that even those closest to her can't be trusted.

Published Reviews
Booklist Review:
"Lee Coburn is lethal. A trained killer suspected of murdering seven men in a trucking company warehouse in coastal Louisiana, he is the object of an area-wide manhunt when he feigns injury to get into the home of widow Honor Gillette and her four-year-old, Emily. The Gillette house isn't just a refuge for Coburn. He's after something valuable left by Honor's late husband, Eddie, a cop who died in an apparent accident two years ago. As the terrorized Honor fears for Emily's safety and expects to be raped or murdered, it becomes clear that things aren't what they seem. Everything revolves around the Bookkeeper, shadowy head of a scheme for illegally trafficking guns, drugs, and girls, who brooks no deviation from orders given. Though it's fairly obvious early on that Honor is drawn to Coburn's laser blue eyes, Brown keeps the plot twisting and turning, the body count rising, and the action accelerating to a satisfying climax. Brown knows how to write romantic suspense and once again has produced a satisfying page-turner.--Leber, Michele Copyright 2010 Booklist"
From Booklist, Copyright (c) American Library Association. Used with permission.
Publisher's Weekly Review:
"In Brown's latest romantic thriller, beautiful young widow Honor Gillette and her four-year-old daughter, Emily, wind up on the run through coastal Louisiana with a suspected mass murderer named Lee Coburn. Given the genre, it should come as no surprise that the rugged, self-reliant Coburn is no homicidal maniac and that he and Honor will eventually fall in love. Everything else is up for grabs, since the cops, nearly all of Honor's former friends, and maybe even the FBI are in the employ of a vicious drug lord and white slaver known only as the Bookkeeper. The villains are ruthless, the action perilous and plentiful, and Victor Slezak's narration wrings every drop of suspense from Brown's twisting and turning plot. Slezak also provides a full range of Southern accents: Honor's aristocratic, angry bully of a father-in-law, the redneck local law enforcement louts, and a sweetly sexy woman of means. Slezak even adds timidity and self-doubt to his portrayal of an FBI agent struggling with an impossible investigation, a passive-aggressive wife, and a permanently comatose child. A Grand Central hardcover. (Sept.) (c) Copyright PWxyz, LLC. All rights reserved."
(c) Copyright PWxyz, LLC. All rights reserved
Additional Information