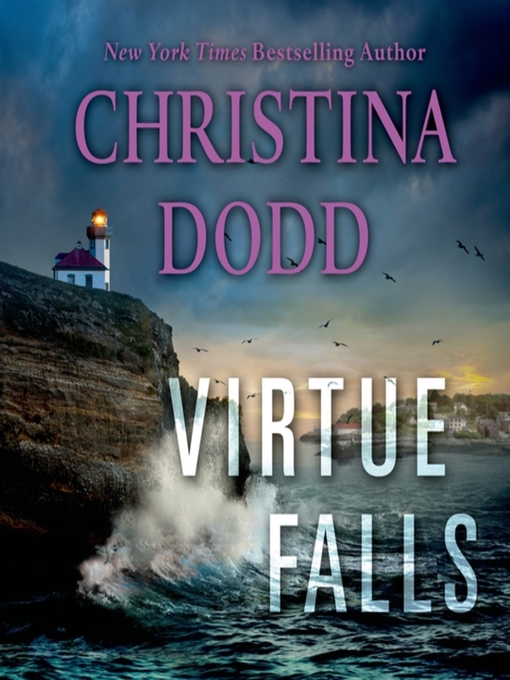 Virtue falls
Format:

OverDrive MP3 Audiobook

2014

2014

OverDrive Listen

Availability:

Available from OverDrive

2 of 2 copies
Summary
Twenty-three years ago, Misty Banner was brutally slashed to death in her home in Virtue Falls, Washington. Her husband was convicted of the murder. Their four year old daughter Elizabeth witnessed the crime, but has no memory of the killing. Now, two decades later, Elizabeth is back in Virtue Falls. She soon discovers her father is innocent. The real killer is still out there...

Published Reviews
Booklist Review:
"*Starred Review* Most sane people caught in an earthquake would be terrified; Elizabeth Banner is elated. After all, earthquakes are the sole reason Elizabeth has come back to Virtue Falls, after leaving her hometown 23 years earlier. Elizabeth hopes to build on the seminal geological studies her father, Charles, worked on up until the day he murdered Elizabeth's mother, Misty. So when a class-8 quake and the resulting tsunami hit the small coastal Washington town, Elizabeth immediately begins gathering the data she needs. The earthquake, however, has one more surprise in store for Elizabeth when her mother's body finally surfaces, and Elizabeth begins questioning what really happened all those years ago. Dodd slowly ratchets up the suspense level to the breaking point, while introducing readers to the diverse and quirky characters who live in the small town, and Virtue Falls' claustrophobic atmosphere adds to the menacing sense of danger. With this nail-biting book, RITA Award-winning Dodd shifts the dial of her writing more to the suspense side, but the novel's sexy romantic core will still please her longtime fans.--Charles, John Copyright 2014 Booklist"
From Booklist, Copyright (c) American Library Association. Used with permission.
Publisher's Weekly Review:
"The first novel in Dodd's new series focuses on Elizabeth Banner, a stunningly beautiful but emotionally blocked geologist who has returned to Virtue Falls, Wash., the oceanside town where, a couple of decades ago, at the age of four, she supposedly witnessed her brilliant scientist father murder her mother with a pair of scissors. Though the body was never found, Charles Banner was convicted and tossed into state prison. When a major earthquake followed by a tsunami hits, Elizabeth is elated to be the first geologist on the scene, but her mom's corpse is disinterred by the quake. Then her FBI agent ex-husband, Garik, whom she still loves, arrives hunting for a serial murderer who uses scissors to kill mothers and their children. Reader Soler does well delivering dramatic dialogue, of which there is an abundance, what with the townspeople frantically reacting to the murders and the continuing aftershocks and their village being cut off from the rest of the world by the quake. She's particularly effective in finding a lovable Irish brogue for Elizabeth's tough but kindhearted mother-in-law. But her presumably natural girlish, almost chirpy voice is sometimes at odds with the material, particularly noticeable during sequences in which Dodd describes with graphic eloquence Elizabeth and Garik rolling about, rekindling their romantic passion. The production also includes a conversation between Dodd and romance-suspense writer Jayne Ann Krentz. A St. Martin's hardcover. (Sept.) © Copyright PWxyz, LLC. All rights reserved."
(c) Copyright PWxyz, LLC. All rights reserved
Additional Information