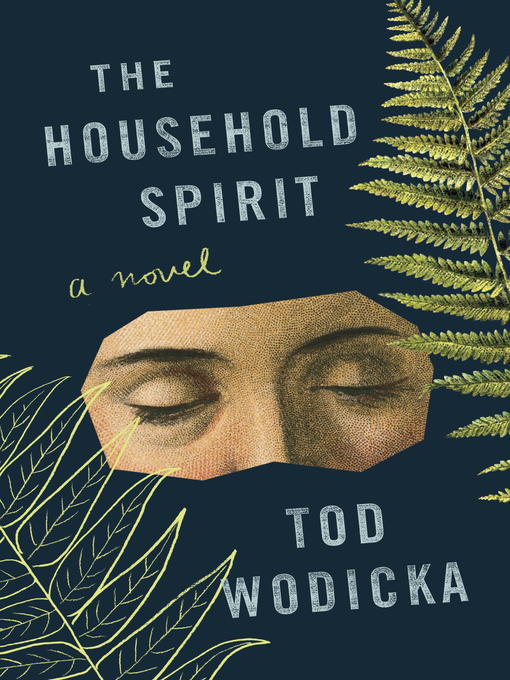 The household spirit
Format:

Kindle Book

2015

2015

Adobe EPUB ebook

OverDrive Read

Availability:

Available from OverDrive

1 of 1 copy
Summary
A powerful, poignant and bighearted novel, from the acclaimed author of All Shall Be Well; and All Shall Be Well; and All Manner of Things Shall Be Well--the story of an unlikely friendship between a middle-aged loner and a grieving college student. Howie Jeffries -- avid fisherman, longtime GE wastewater plant worker, social recluse -- lives in isolation, out on rural Rt. 29 in Glen Falls, NY. Well, not alone exactly -- there's one other house adjacent to his own. But although Howie and Emily Phane have been neighbors since the day she was born twenty-odd years earlier, they've never actually spoken. Both have their reasons--Howie is debilitatingly shy and Emily tries to hide the fact that she suffers from a nighttime affliction that makes her terrified to go to sleep--but when tragedy strikes, the neighbors are forced into a friendship so surprising that neither of them could have ever imagined how it will change their lives. Here Tod Wodicka ("a superb writer" --Kevin Brockmeier) has crafted a classic story of a friendship between two misfits--and a remarkable story of the capabilities of the human heart.

Published Reviews
Publisher's Weekly Review:
"Two identical houses sit on an isolated stretch of Route 29 in Queens Falls, N.Y. In one house lives Howard Jeffries-a divorced, 50-year-old worker at a water-treatment plant who leads a solitary life. He thinks often of fishing, his now-defunct family unit, and his mysterious next-door neighbor. Emily Phane, the same age as his daughter, lives next to Howard and tends to her elderly grandfather. Although they have not spoken, their mutual watching of and interest in each other provides a strange comfort-for Howard, her presence stirs a protective paternal instinct that has been dormant since the departure of his daughter, and for Emily, watching Howard distracts from debilitating sleep troubles, a complicated love life, and her grandfather's mortality. When Emily's desperation comes to a breaking point, her cry for help elicits a response from her shy and awkward neighbor. From there, an unlikely and close friendship develops that changes the direction of both their lives. Wodicka's story of two eccentrics living a strange coexistence can be jarring, but it's also touching. The accounts of sleep paralysis, grief, and personal demons make for a novel well worth reading. (June) © Copyright PWxyz, LLC. All rights reserved."
(c) Copyright PWxyz, LLC. All rights reserved
Additional Information