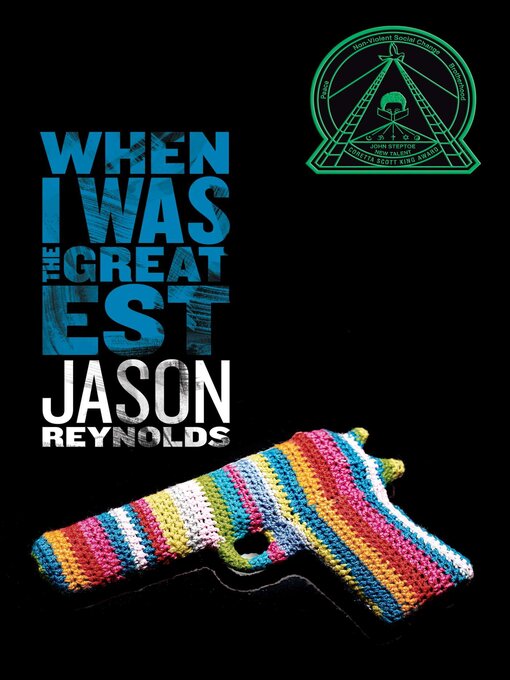 When I was the greatest
Format:

Kindle Book

2014

2014

Adobe EPUB ebook

OverDrive Read

Availability:

Available from OverDrive

1 of 1 copy
1 person on waitlist
Summary
Ali lives in Bed-Stuy, a Brooklyn neighborhood known for guns and drugs, but he and his sister, Jazz, and their neighbors, Needles and Noodles, stay out of trouble until they go to the wrong party, where one gets badly hurt and another leaves with a target on his back.

Published Reviews
Booklist Review:
"Sixteen-year-old Ali is a walking contradiction. He's a lauded boxer-in-training who's afraid of stepping into the ring; a straight-laced, head-down kind of kid on a bad block in Bed-Stuy, a neighborhood rife with drugs and violence. He's a pillar whose family structure has fractured only to create infrangible bonds of his own with friends and a little sister who rely on him alone for stability. But, most notably, he's a shockingly benevolent teenager who exudes ageless wit, charm, and grace among circumstances that seem like they wouldn't allow for such hope. With fresh, fast-paced dialogue, Reynolds' debut novel chronicles Ali's friendship with next-door brothers Needles and Noodles, flawed but unforgettable characters all their own, as the three prepare for the party of a lifetime and pay the consequences for thrusting themselves into a more sordid encounter than any of them could have envisioned. When I Was the Greatest is urban fiction with heart, a meditation on the meaning of family, the power of friendship, and the value of loyalty.--Walters Wright, Lexi Copyright 2010 Booklist"
From Booklist, Copyright (c) American Library Association. Used with permission.
Publisher's Weekly Review:
"The "greatest" in the title doesn't just refer to the scene in which 15-year-old Ali defends a friend with Tourette syndrome by throwing a winning punch at a party-it also hints at what an accomplishment Reynolds's novel is. Set in the non-"Cosby" part of Brooklyn, in the neighborhood of Bed-Stuy, the story centers around the party incident and the evolving relationship between Ali, his best friend Noodles, and Noodles's brother Needles (the one with "the syndrome"). But Reynolds (half of the team behind 2009's My Name Is Jason. Mine Too.) thematically addresses much more-race and class divisions in New York, taking ownership of one's actions, and standing up for what's right-without ever sounding preachy. Reynolds also upends tired stereotypes-Ali lives with his sister and bighearted mother, but his sometimes-absentee father isn't a deadbeat, rather "a pretty good dude who just made some messed-up decisions"-while leaving in enough sass and grit to keep the story believable. Snappy descriptions (the barbershop is the "black man's country club") and a hard-won ending round out a funny and rewarding read. Ages 12-up. Agent: Elena Giovinazzo, Pippin Properties. (Jan.) (c) Copyright PWxyz, LLC. All rights reserved."
(c) Copyright PWxyz, LLC. All rights reserved
Additional Information