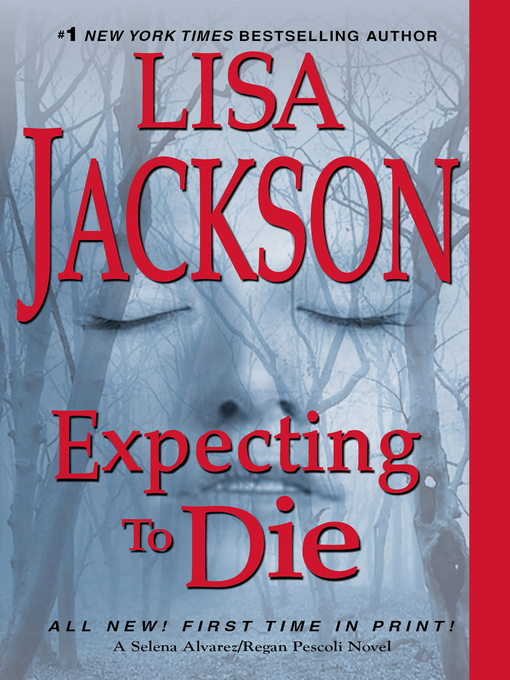 Expecting to die
Format:

Kindle Book

2017

2017

Adobe EPUB ebook

OverDrive Read

Availability:

Available from OverDrive

5 of 5 copies
Summary
"Some places earn their bad reputation through tall tales or chance. Grizzly Falls is different. Here, killers aren't just the stuff of legends and campfire lore. Someone is in the nighttime shadows, watching the local teens play around in the moonlit woods. Waiting for the right moment, the right victim. Waiting to take away a life. Detective Regan Pescoli is counting the days until her maternity leave. Exhausted and emotional, the last thing she needs is another suspected serial killer. Especially when her daughter, Bianca, is swept up in the media storm. When a reality show arrives in town, the chaos only makes it harder for Pescoli and her partner, Selena Alvarez, to distinguish rumor from truth. Another body is found ... and another. And as the nightmare strikes closer to home, Pescoli races to find the terror lingering in the darkness, where there are too many places to hide ... and countless places to die."-- Provided by publisher.

Published Reviews
Publisher's Weekly Review:
"Bestseller Jackson's overly busy seventh Selena Alvarez/Regan Pescoli novel (after 2014's Deserves to Die) finds the Grizzly Falls, Mont., detectives dealing with bigfoot sightings, teenagers with too many secrets, and a murder. Around midnight one night, Pescoli's daughter, Bianca, joins a large group of fellow teens who are playing a clandestine game of hide-and-seek in the forest, where, to her horror, Bianca spots an immense, hairy monster. When the beast comes after her, Bianca runs. After falling into a creek, she stumbles on a decomposing body. A few hours later, early in the morning, Pescoli, who thought her daughter was spending the night with a friend, receives a phone call from a police officer she knows, who suggests she come to the old lumber camp where a shaken Bianca and the other game players who haven't already fled the scene have gathered. Alvarez later identifies the body as that of Destiny Rose Montclaire, a missing teenager. More deaths follow as Jackson's plot spins in too many different directions to achieve much suspense. Agent: Robin Rue, Writers House. (Mar.) © Copyright PWxyz, LLC. All rights reserved."
(c) Copyright PWxyz, LLC. All rights reserved
Additional Information