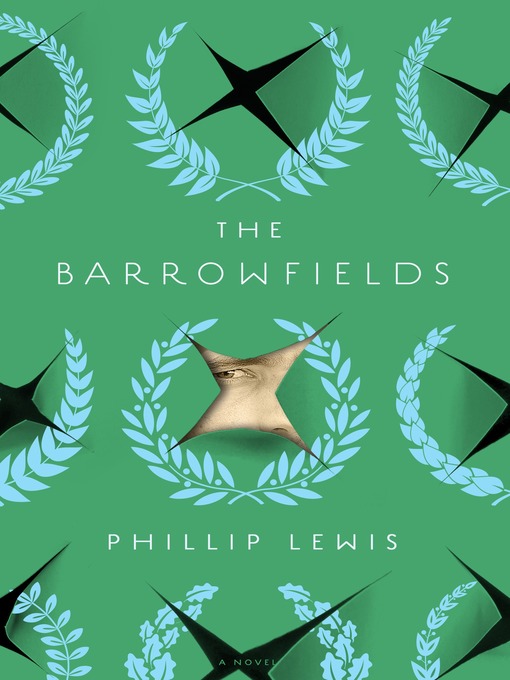 The Barrowfields a novel
Format:

OverDrive MP3 Audiobook

2017

2017

OverDrive Listen

Availability:

Available from OverDrive

1 of 1 copy
Summary
A richly textured coming-of-age story about fathers and sons, home and family, recalling classics by Thomas Wolfe and William Styron, by a powerful new voice in fictionJust before Henry Aster's birth, his father—outsized literary ambition and pregnant wife in tow—reluctantly returns to the remote North Carolina town in which he was improbably raised and installs his young family in an immense house of iron and glass perched on the shoulder of a mountain. There, Henry grows up under the desk of this fierce and brilliant man. But when a death in the family tips his father toward a fearsome unraveling, what was once a young son's reverence is poisoned, and Henry flees, not to return until years later when he, too, must go home again.Mesmeric in its prose and mythic in its sweep, The Barrowfields is an extraordinary debut about the darker side of devotion, the limits of forgiveness, and the reparative power of shared pasts.

Published Reviews
Booklist Review:
"In his evocative debut about disenchantment and identity, Lewis captures the longing of a southerner separated from his home, his family, and his ambition. As soon as he can, Henry Aster leaves Old Buckram, his hometown of 400 inhabitants tucked away in the North Carolina hills, for Baltimore, where he develops a passion for literature, liquor, and writing. When his mother, Maddy, falls ill, he reluctantly returns to Old Buckram with his pregnant wife, practicing law during the day and furiously writing at night. Their son, also named Henry, grows to admire his father's literary ambitions, even if his bookishness and melancholia perplex him. Following a string of traumatic events, including an attempted book burning, Henry the elder disappears, leaving the younger Henry longing to leave Old Buckram, too. When he does, he faces an indifferent world that's as mystifying as his father. Like fellow North Carolinian Thomas Wolfe, Lewis tackles the conflicting choice between accepting one's roots and rejecting the past, and he does so with grace, wit, and an observant eye.--Fullmer, Jonathan Copyright 2017 Booklist"
From Booklist, Copyright (c) American Library Association. Used with permission.
Publisher's Weekly Review:
"In this charming, absorbing, and assured debut novel, a young man tries to make sense of his father's life and the passions that unite them-namely, a devotion to literature and a rueful nostalgia for their Appalachian homeland. In the novel's sweeping opening, the narrator, Henry Aster, describes how his father, also named Henry, briefly escaped his hometown of Old Buckram, N.C., to attend college and pursue soaring literary ambitions, convinced that "inside him was something magnificent." After marrying and gaining a law degree, though, the elder Henry learned that his mother is ill, and he returned to Old Buckram, where, following a bout of professional success, he bought a sinister-looking hilltop mansion known as "the vulture house." There, he raised his family and toiled away endlessly on a mysterious, Casaubon-esque work of literature. Younger Henry relates all this years later, sometime in the '90s, after having followed a very similar trajectory: he too, after gaining a law degree, has found himself back in Old Buckram. But his father is gone, the rest of his family is in shambles, and his girlfriend-the aptly if cutely named Story-has her own family problems to sort out. Lewis evokes his settings beautifully, and his prose is bracingly erudite. This debut has the ability to fully immerse its readers. (Mar.) © Copyright PWxyz, LLC. All rights reserved."
(c) Copyright PWxyz, LLC. All rights reserved
Additional Information
Subjects
Bildungsromans
Literature
Fiction
Audiobooks.

Publisher

[Place of publication not identified] :Penguin Random House Audio Publishing Group2017




2017



Contributors
OverDrive, Inc.

Participants/Performers

MacLeod Andrews.



Language

English



System Details

Mode of access: World Wide Web.




Format: OverDrive Listen




Format: OverDrive MP3 Audiobook




Requires OverDrive app 3.0 (Windows) / 1.0 (Mac) / 1.0 (Windows Mobile)



Description

1 audio file : digital



ISBN
9781524752385
9781524752385

Other
Classic View