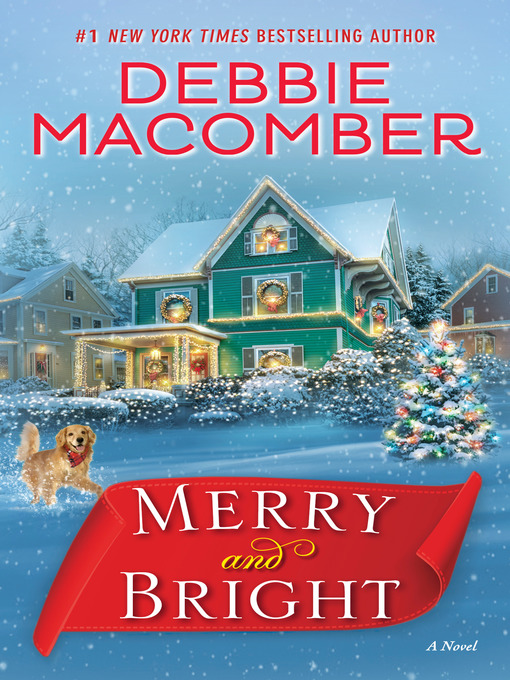 Merry and bright a novel
Format:

Adobe EPUB ebook

2017

2017

OverDrive Read

Availability:

Available from OverDrive

28 of 28 copies
Summary
Merry Smith is pretty busy these days. She's taking care of her family, baking cookies, decorating for the holidays, and hoping to stay out of the crosshairs of her stressed and by-the-book boss at the consulting firm where she temps. Her own social life is the last thing she has in mind, much less a man. Without her knowledge, Merry's well-meaning mom and brother create an online dating profile for her--minus her photo--and the matches start rolling in. Initially, Merry is incredulous, but she reluctantly decides to give it a whirl. Soon Merry finds herself chatting with a charming stranger, a man with similar interests and an unmistakably kind soul. Their online exchanges become the brightest part of her day. But meeting face-to-face is altogether different, and her special friend is the last person Merry expects--or desires. Still, sometimes hearts can see what our eyes cannot. In this satisfying seasonal tale, unanticipated love is only a click away.

Published Reviews
Publisher's Weekly Review:
"Macomber's heartfelt, cheerful, and almost entirely predictable holiday contemporary finds a bit of freshness in shopworn romance tropes. Merry Knight is finishing up a year of temp work at the Matterson Consulting Firm as the holidays approach. She repeatedly butts heads with her boss, Jayson Bright, but she can't afford to make too much trouble-her family depends on her income to help make ends meet. As a surprise, her mother and brother build Merry a profile on dating website Mix & Mingle. Meanwhile, ambitious but lonely Jayson sets up his own Mix & Mingle profile. Both profiles use altered names, so when Merry and Jayson begin chatting over the site, neither realizes the person they're quickly becoming attached to is actually their work nemesis. Merry's perky innocence and Jayson's maladjusted elitism grow tiresome quickly, and awkward prose ("Merry hugged her brother and, wrapping her arms around his torso, she gave him a gentle squeeze") distracts, but Macomber engages through endearing details, such as Merry's delight in roasted chestnuts. Readers looking for a light and sweet holiday treat will find it here. (Oct.) © Copyright PWxyz, LLC. All rights reserved."
Additional Information