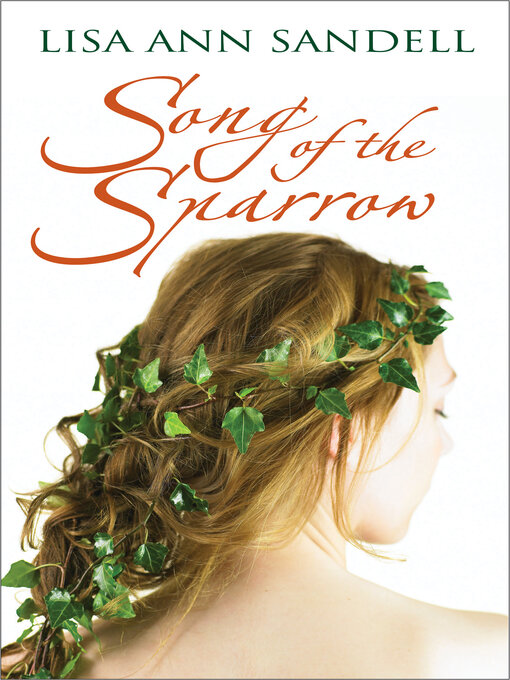 Song of the sparrow
Format:

Kindle Book

2017

2017

Adobe EPUB ebook

OverDrive Read

Availability:

Available from OverDrive

1 of 1 copy
Summary
In fifth-century Britain, Elaine, who lives with her family in the military encampments of Arthur's army, describes her perceptions of war and the people around her as she becomes involved in the struggle against the Saxons.

Published Reviews
Booklist Review:
"When Arthur rises to power and his bride-to-be arrives at his military encampment, 16-year-old Elaine, who was raised at the camp, watches in horror as her childhood crush, Lancelot, falls for dazzling Gwynivere. Rivals in love but united in their frustration and despair as the men march toward a decisive battle, the young women participate in a reckless act that gives way to heroism and self-discovery. A somewhat improbable conclusion casts Elaine a character modeled on the Lady of Shalott as more empowered than her tragic counterpart in Alfred Lord Tennyson's familiar poem. The novel's verse form is consistent with the ballads typical of Arthurian source material, although its distilled nature does not always allow for the rich detail and development that many readers seek in historical fiction. Still, the unadorned writing style reflects Sandell's magic-free interpretations, rooting the characters in the bloody business of pre-Camelot power wrangling. Offer this to readers familiar with the lore, who will be most equipped to appreciate Sandell's interweaving of several plot strands and her thoughtful end matter.--Mattson, Jennifer Copyright 2007 Booklist"
From Booklist, Copyright (c) American Library Association. Used with permission.
Publisher's Weekly Review:
"Sandell (The Weight of the Sky) invents a unique and eloquently wrought addition to Arthurian lore in 44 verses expressing the sentiments of Lady Elaine, the subject of Tennyson's "The Lady of Shalott" and other classical legends. Here, Elaine is cast as a motherless tomboy living in Arthur's encampment with her father and two brothers. Raised amidst soldiers who are like brothers to her, she knows little of what it means to be a woman until her passion is roused by handsome Lancelot. Any hope that Lancelot may some day return her love quickly dissolves with the arrival of beautiful Gwynivere, Arthur's future bride, who immediately steals Lancelot's heart. Elaine despises Gwynivere for her haughty and flirtatious manner ("A gown woven by faeries/ could not disguise her cruel nature," Elaine declares). Gwynivere conveys equal dislike for Elaine, but the two women form a bond in the throes of danger after they are kidnapped and held hostage by invading Saxons. The poetic narrative-a mix of observations, dialogue and laments-evokes a remarkable range (and natural progression) of emotions. Elaine's coming of age encompasses moments of adolescent infatuation, jealousy, grief and sacrifice and an evolution of friendship into mature love as she ultimately relinquishes her feelings for Lancelot and pledges her heart to Tristan. Characterized as unconventional for her time, Elaine encapsulates modern feminist values, proving herself to be as intelligent, determined and loyal as her male companions. Ages 12-up. (May) (c) Copyright PWxyz, LLC. All rights reserved"
(c) Copyright PWxyz, LLC. All rights reserved
Additional Information