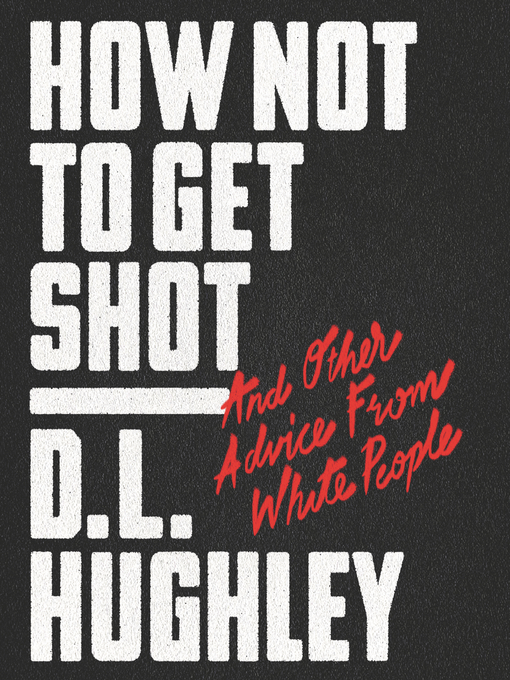 How not to get shot and other advice from white people
Format:

OverDrive MP3 Audiobook

2018

2018

OverDrive Listen

Availability:

Available from OverDrive

2 of 2 copies
Summary
A cutting satire of race relations in the age of Trump and Black Lives Matter from the hugely popular comedian--one of "The Original Kings of Comedy"--and author of the New York Times bestseller Black Man, White House."White people are always giving out 'helpful' advice, such as: 'Comply with the police and you won't get shot.' They've been doling out advice to black people ever since 'I suggest you pick the cotton if you don't like getting whipped.' Not getting shot by the police has long been a problem for black people. Even when we had a black president! Now that we have a new set of overlords, with President Trump at the head, wouldn't it be nice to get a little advice on how not to get shot?"From the elections of Barack Obama and Donald Trump to the tragic events of Ferguson and Charlottesville, the subject of race has come to the forefront of American consciousness. Legendary satirist D. L. Hughley offers his own cutting observations on this contentious issue that continues to traumatize the nation, a wound made more painful by the ongoing comments and actions of the 45th president.Hughley uses humor to draw attention to injustice, sardonically offering advice on a number of lessons, from "How to make cops feel more comfortable while they're handcuffing you" and "The right way to wear a hoodie" to "How to make white food, like lobster rolls" and "Ten types of white people you meet in the suburbs."How Not to Get Shot is a much-needed antidote in these distressing times.

Published Reviews
Publisher's Weekly Review:
"Comedian Hughley (Black Man, White House) pulls no punches in this caustic, maddening, and hilarious examination of the current state of race relations in the United States. Hughley observes how often black people are killed by police in the U.S. and pairs the often sanctimonious advice from clueless white people on ways to avoid such a fate (e.g., don't break the law, don't dress like a thug) with equally ridiculous advice from African-Americans (e.g., always drive with a white male friend, only wear khakis and a polo shirt). It's an effective way to highlight not only police brutality against African-Americans but also the casual racism of those who remain indifferent to or dismissive of the problem. Hughley is frequently funny in these pages, but he's not playing solely for laughs-in addition to lists of "'black names' with white alternatives" (Jada correlates to Kellyanne Conway), he debunks myths and misleading statistics about single-parent households in black communities and the effectiveness of body cameras at reducing police violence. Hughley's well-honed humor is filled with uncomfortable truths. (June) © Copyright PWxyz, LLC. All rights reserved."
Additional Information