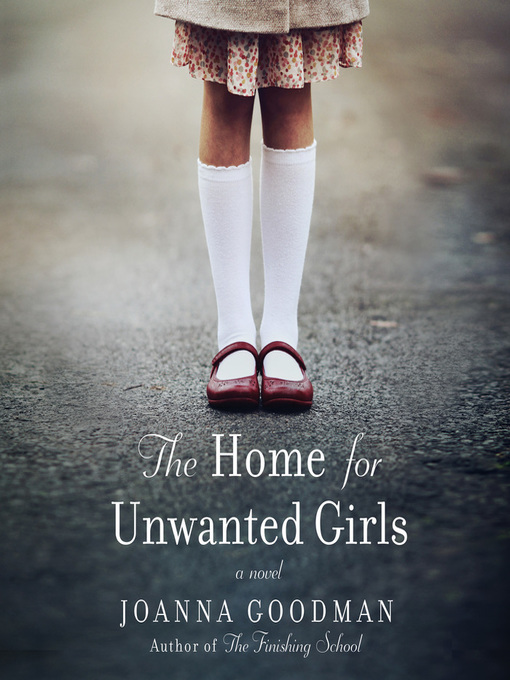 The home for unwanted girls a novel
Format:

OverDrive MP3 Audiobook

2018

2018

OverDrive Listen

Availability:

Available from OverDrive

2 of 4 copies
Summary
Philomena meets The Orphan Train in this suspenseful, provocative novel filled with love, secrets, and deceit--the story of a young unwed mother who is forcibly separated from her daughter at birth and the lengths to which they go to find each other. In 1950s Quebec, French and English tolerate each other with precarious civility--much like Maggie Hughes' parents. Maggie's English-speaking father has ambitions for his daughter that don't include marriage to the poor French boy on the next farm over. But Maggie's heart is captured by Gabriel Phénix. When she becomes pregnant at fifteen, her parents force her to give baby Elodie up for adoption and get her life 'back on track'. Elodie is raised in Quebec's impoverished orphanage system. It's a precarious enough existence that takes a tragic turn when Elodie, along with thousands of other orphans in Quebec, is declared mentally ill as the result of a new law that provides more funding to psychiatric hospitals than to orphanages. Bright and determined, Elodie withstands abysmal treatment at the nuns' hands, finally earning her freedom at seventeen, when she is thrust into an alien, often unnerving world. Maggie, married to a businessman eager to start a family, cannot forget the daughter she was forced to abandon, and a chance reconnection with Gabriel spurs a wrenching choice. As time passes, the stories of Maggie and Elodie intertwine but never touch, until Maggie realizes she must take what she wants from life and go in search of her long-lost daughter, finally reclaiming the truth that has been denied them both.

Published Reviews
Booklist Review:
"Told against the tumultuous political backdrop of 1950s Quebec is the story of Maggie, the daughter of a proper English family, who becomes pregnant with the child of her first love, French neighbor Gabriel. Forced to leave Gabriel and the lower-class lifestyle he can offer her, Maggie is sent away to have the baby, who is given up for adoption so that Maggie can return to the respectable life that her parents envision. While Maggie makes an ill-fated attempt to live up to her parents' wishes, her daughter, bright and inquisitive Elodie, grows up in a nearby orphanage until the law changes and all orphans are declared mental patients. Elodie endures life under the nuns' cruel regime until her release into a foreign world at 17 years old. Only after Maggie and Elodie escape from the confines of their respective institutions can the family be reunited. While emotional at times, Goodman's latest (after The Finishing School, 2017) is a study of how love persists through the most trying of circumstances. Deep and meaningful, this novel captures readers' attention until they're rewarded with a happy ending.--Foti, Nicole Copyright 2018 Booklist"
From Booklist, Copyright (c) American Library Association. Used with permission.
Publisher's Weekly Review:
"Goodman (The Finishing School) immerses readers in post-WWII Quebec, where hostilities divide French- and English-speakers, in this moving if at times predictable coming-of-age novel. The daughter of a once-impoverished French woman and a middle-class English-speaking father, 15-year-old Maggie Hughes chooses to be English. Despite her father's warnings that French boys are poor, "don't finish school," and have rotten teeth by 40, Maggie falls in love with Gabriel Phénix, the humble French boy living in a crammed shack on the cornfield bordering her family's property. Their brief summer romance comes to an end when Maggie discovers she's pregnant and her parents give her two options-give her baby to an orphanage or live in poverty with Gabriel. Fear of being disowned by her family leads Maggie to give up her daughter, Elodie. As the years pass, Maggie's decision never ceases to haunt her, especially when she discovers that orphanages are being converted into mental institutions. While the third-person perspective works well for Maggie's character, it comes off as unrealistic and forced in chapters about the younger Elodie ("She's old enough and clever enough to understand that life as she knew it is over"). Still, Goodman writes with passion about a dark episode in Quebec's recent past. Agent: Beverly Slopen, Beverly Slopen Literary (Canada). (Apr.) © Copyright PWxyz, LLC. All rights reserved."
(c) Copyright PWxyz, LLC. All rights reserved
Additional Information