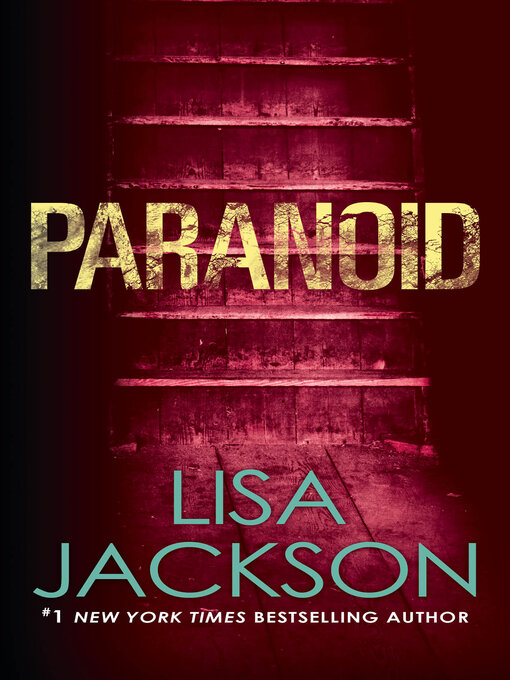 Paranoid
Format:

Kindle Book

2019

2019

Adobe EPUB ebook

OverDrive Read

Availability:

Available from OverDrive

4 of 11 copies
Summary
A BUSTLE PERFECT VACATION READ USA Today BestsellerFrom #1 New York Times bestselling author Lisa Jackson comes a new novel of nerve-jangling suspense as a woman haunted by guilt realizes that nothing can be trusted—not even her own memory . . . There are people in Edgewater, Oregon, who think that twenty years ago, Rachel Gaston got away with murder. Rachel still has no idea how a foolish teenaged game turned deadly—or who replaced her soft pellet air gun with a real weapon. When a figure leapt out at her from the darkness, she fired without thinking. Too late, she recognized her half-brother, Luke, and saw blood blooming around his chest. Despite counseling, Rachel's horrifying dreams about that night continue. Her anxiety contributed to her divorce from Detective Cade Ryder, though he blames himself too. But as Rachel's high school reunion nears, she feels her imagination playing tricks, convincing her that objects in her house have moved. That there's a hint of unfamiliar cologne in the air. That someone is tailing her car. Watching her home. She's right to be scared. And as connections surface between a new string of murders and Luke's death, Rachel realizes there's no escaping the past, and the truth may be darker than her worst fears . . .

Published Reviews
Publisher's Weekly Review:
"Bestseller Jackson (Liar, Liar) gradually builds up the layers of this slow-moving, tangled psychological thriller, leading to a stunning finale. As a teen, Rachel Gaston accidentally kills her brother, Luke Hollander, during a fake shoot-out with her friends after someone replaces her toy gun with a real one. Twenty years later, Rachel is jobless, single, and struggling to manage her two rebellious teenagers, Harper and Dylan. After Rachel's high school friend Violet is found dead, Rachel receives strange text messages and someone vandalizes her front door. Rachel's ex-husband, police officer Cade Ryder, offers to help Rachel and the case detective, while Rachel tries to keep her kids nearby and safe. When Harper finds the next victim and Cade tracks down a possible suspect, Rachel fears someone is targeting her and the people she cares about. In a romantic subplot that's secondary to the suspense, Rachel and Cade slowly repair their relationship. The ending delivers more than just the murderer as the secrets behind Luke and his death are revealed. Jackson leaves no thread untied as she expertly pieces together a series of surprise twists. While the pacing lags at times, the balance of tension and intricate family drama wins out. Jackson knows just how to keep readers guessing, and glued to the page. Agent: Robin Rue, Writers House. (July) © Copyright PWxyz, LLC. All rights reserved."
(c) Copyright PWxyz, LLC. All rights reserved
Additional Information