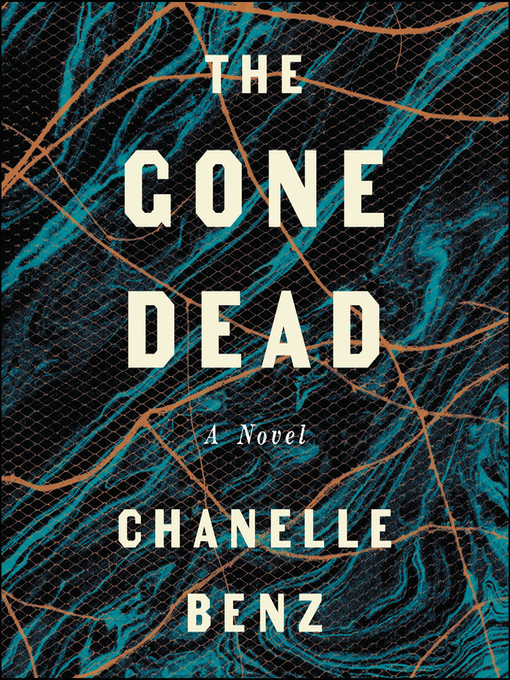 The gone dead a novel
Format:

OverDrive MP3 Audiobook

2019

2019

OverDrive Listen

Availability:

Available from OverDrive

1 of 3 copies
1 person on waitlist
Summary
Billie James' inheritance isn't much: a little money and a shack in the Mississippi Delta. The house once belonged to her father, a renowned black poet who died unexpectedly when Billie was four years old. Though Billie was there when the accident happened, she has no memory of that day, and she hasn't been back to the South since. Thirty years later, Billie returns but her father's home is unnervingly secluded: her only neighbors are the McGees, the family whose history has been entangled with hers since the days of slavery. As Billie encounters the locals, she hears a strange rumor: that she herself went missing on the day her father died. As the mystery intensifies, she finds out that this forgotten piece of her past could put her in danger.

Published Reviews
Booklist Review:
"Benz's first novel combines brisk plotting and striking characterization to provide a compelling read. The layers, voices, and perspectives make this much more than the story of a woman trying to understand her father's death 30 years ago. Billie James returns to the Mississippi Delta and her father's house when she inherits it. In coming back, she confronts the reality behind the purported accidental death of the black poet Cliff James in 1972. Benz proves her virtuosity as a writer in providing us with Cliff James' vivid poems, the academic preoccupations of the Jamesian scholar Dr. Melvin Hurley, and the driven quest of Billie James, each made unique in voice and language. Benz uses alternating viewpoints to create a gripping picture of a town in which past and present seem so melded, and race relations play out in very personal stories. While race is front and center as a thematic focus, Benz displays an uncanny ability to draw individual portraits, which means that everyone, from the dog Rufus to Uncle Dee, Jim McGee, and cousin Lola, anchor it in reality.--Shoba Viswanathan Copyright 2019 Booklist"
From Booklist, Copyright (c) American Library Association. Used with permission.
Publisher's Weekly Review:
"Benz's debut novel (after the collection The Man Who Shot Out My Eye Is Dead) is a rich, arresting exploration of racial injustice and the long shadows cast by family legacy. In the early aughts, 34-year-old Billie James inherits the former tenant's shack in the Mississippi Delta where her father, a renowned black poet, returned to live after abandoning her and her mother-and where he later died under mysterious circumstances. Billie, four years old at the time of his death, has not been back to the South since. Intending to fix up the house for renters and stay only a week or two, she's soon following evidence that indicates that her father's death might not have been an accident, taking her into dangerous territory in search of the truth. Populated by a cast of delightfully untrustworthy characters, and told from multiple points of view, Billie's quest to discover what really happened one night 30 years earlier is propulsive from the outset, culminating in a wrenching final scene. Just as discovering the truth of Billie's father's death is not enough to satisfy the novel's characters, there are no easy answers for readers, who will be haunted by the lingering effects of injustice. A beautiful and devastating portrait of the modern South, this book will linger in the minds of readers. (June) © Copyright PWxyz, LLC. All rights reserved."
(c) Copyright PWxyz, LLC. All rights reserved
Additional Information