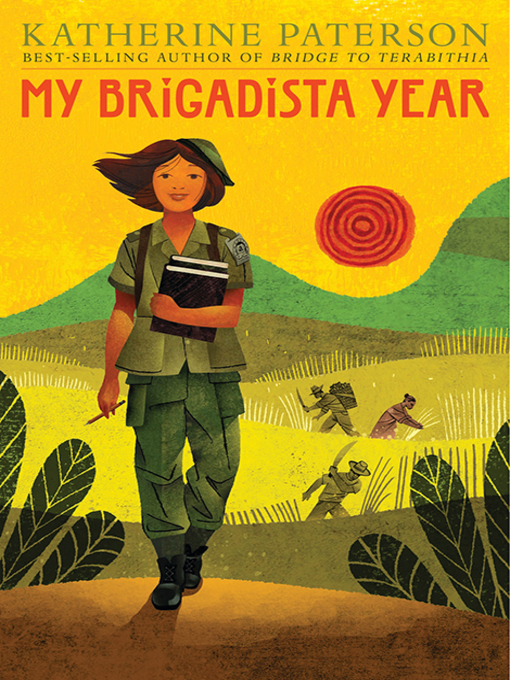 My brigadista year
Format:

Kindle Book

2017

2017

Adobe EPUB ebook

OverDrive Read

Availability:

Available from OverDrive

1 of 1 copy
Summary
When Lora joins Castro's literacy campaign, she travels into the impoverished countryside to teach her fellow Cuban's to read and write, while sharing the dangers posed by counterrevolutionaries in the hills.

Contents
The campaign
Havana, March 1961
Back to the beginning
Havana, 1947-1958
My secondary school
Havana, 1958-1959
Preparing to leave
Havana, March 1961
Varadero training camp
April 1961
Into the Escambray mountains
April 1961
Our squad
Base camp, April 1961
My new family
arriving on assignment, early May 1961
Writing his own name
At the Santanas' farm, May 1961
I can read!
On assignment, June-July 1961
Danger
July 1961
Life goes on
On assignment, July-September 1961
The accident
at the Santanas' farm, September 1961
Too hard
October 1961
The decision
Late October 1961
Celebrations
November 1961
¡Vencimos!
November-December 1961
¡Vencimos!
Leaving the mountains, December 1961.
Published Reviews
Booklist Review:
"Fidel Castro's rise to power elicited many different reactions from Cubans see, for example, Christina Diaz Gonzalez's The Red Umbrella (2010). Paterson's latest focuses on how Castro implemented a successful national literacy campaign. Havana resident Lora, an amazing reader, volunteers to be a teacher in the mountains of Cuba for one year. Lora has never been away from home before, and must leave behind all her city comforts to embark on a journey that will change her life. Readers interested in Cuba will find a wealth of information here; both a time line and political background are supplied between pages. While Lora's adventure is based on a true story, the weakness of the novel lies in the presentation of danger: the looming threat that Lora could be killed by the enemy at any time does not quite resonate. Readers will find that the strength of the book lies not in Lora's adventures but in the critical question she asks: Which country is truly perfect? A fascinating, possibly controversial portrayal of a turbulent time in history.--Bratt, Jessica Anne Copyright 2017 Booklist"
From Booklist, Copyright (c) American Library Association. Used with permission.
Publisher's Weekly Review:
"Two-time Newbery Medalist Paterson turns her attention to 1961 Cuba in the story of 13-year-old Lora Llera, who volunteers to become part of Fidel Castro's literacy campaign-to her parents' dismay. She and hundreds of other volunteers of all ages spend months living with farmers in the countryside, working alongside them during the day and teaching them to read and write at night. (Castro intended to have a fully literate population within a year's time, and the brigadistas were an important part of that plan.) Through Lora's naïve but openhearted perspective, Paterson weaves in details about Cuban history and the events that led to the overthrow of the Batista regime and the rise of Communism, though she skirts many of the political hot-button issues that surround Castro's rule. An author's note and timeline fill in additional details about Cuba's past, but Paterson's story is without political agenda, focusing instead on an improbable (and successful) literacy campaign and how it dramatically expands the world of one sheltered but determined girl. Ages 10-14. Agent: Allison Cohen, Gersh Agency. (Oct.) © Copyright PWxyz, LLC. All rights reserved."
(c) Copyright PWxyz, LLC. All rights reserved
Additional Information