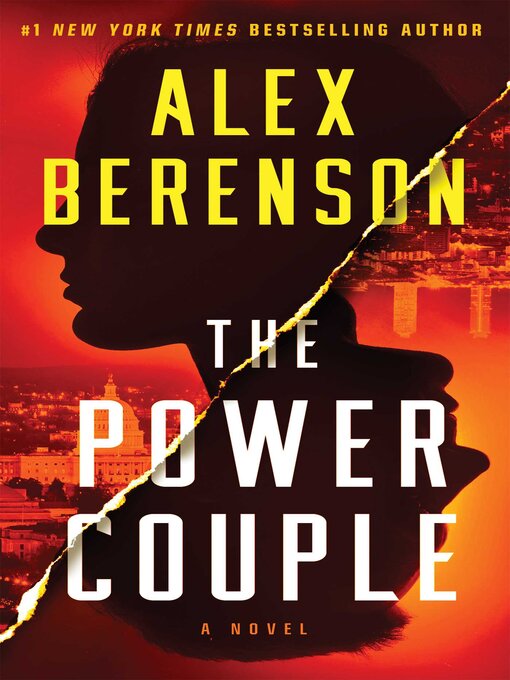 The Power Couple
Format:

Kindle Book

2021

Adobe EPUB ebook

OverDrive Read

Availability:

Unavailable

0 of 15 copies
73 people on waitlist
Summary
From #1 New York Times bestselling author and Edgar Award winner Alex Berenson comes a supercharged thriller about marriage and the dangerous secrets spouses keep.Rebecca and Brian Unsworth appear to have it all. A nice house in the suburbs of Washington, DC. Two well-behaved, healthy teenage children. Important government jobs—Rebecca working in counterterrorism for the Federal Bureau of Investigation, Brian serving as a coder for the National Security Agency. Their lives stand to improve even more as Brian, in his off-hours, has just developed and sold a highly profitable app. However, the Unsworths' marriage isn't as perfect as it seems. After two decades together, they've drifted apart, talking little and having sex even less. Seeking to revive their strained relationship, they decide for their twentieth wedding anniversary to take their two kids, Kira and Tony, on a European getaway. They have a blast...until one night in Barcelona when Kira doesn't come home from a dance club. She's gone. Abducted. Over the course of a single weekend, the Unsworths will do everything possible to find her—as Kira herself discovers just how far she'll go to break free of the trap that's been set for her. And even as Rebecca and Brian come together for Kira, they realize their marriage is more tenuous than they realized. The Power Couple is both a fast-paced, globe-trotting espionage novel full of surprising twists and a nuanced look at modern marriage—the challenges of balancing career, parenthood, sex, and love.

Published Reviews
Booklist Review:
"Berenson takes a break from the international politics and nonstop action that define his head-banging John Wells series to present a different kind of thriller, one that combines a bit of espionage with a probing look at a complex marriage, seemingly happy but with deep fissures below the surface. Rebecca Unsworth is an FBI counterintelligence officer, and her husband, Brian, is a mid-level analyst with the NSA. A family vacation to Barcelona goes awry when the couple's college-student daughter, Kira, is kidnapped. Although the first sections of the novel focus in riveting fashion on Kira's harrowing experience and her determination to escape her captors, the story eventually shifts back to her parents, juggling between husband's and wife's points of view to reveal not only what was behind the kidnapping, but also the depth of their alienation from one another. The reader is prepared to be shocked as the backstory unfolds, but Berenson effectively keeps his cards close to his vest, delivering multiple surprises on the way to a dizzying finale in which the cold hearts of this hot-blooded duo rise to the surface."
From Booklist, Copyright (c) American Library Association. Used with permission.
Publisher's Weekly Review:
"Despite the title, Rebecca and Brian Unsworth, the protagonists of this cinematic standalone from Edgar winner Berenson (the John Wells spy novels), aren't that powerful: she works in counterterrorism for the FBI; he works in software at the NSA. But they have access to power, which they'll need when their 19-year-old daughter, Kira, is kidnapped while the family is on vacation in Barcelona. The setup nods to the well-worn Taken movie franchise, but the focus is more on the parents and how their career and personal trajectories brought them to the fateful night in Spain. Career-obsessed Rebecca traded a lucrative job as a lawyer to join the FBI; Brian parlayed a knack for computers into a job with the NSA. Kira's kidnapping almost recedes into the background, though the teen's resourcefulness provides some of the best scenes as the book explores the tensions in the marriage and why the daughter was snatched. Berenson writes with vigor and pace, and keeps the foreground plot humming along, but the long backstories undercut the immediate concern of Kira's abduction. This thriller is tailor-made for the big screen. Agent: Bob Barnett, Williams & Connolly. (Feb.)"
(c) Copyright PWxyz, LLC. All rights reserved
Additional Information